00.
Company / Career
Together, Creating an Enormous Impact.
Work with Us
Be a creator. Own what you create, and help others to solve their problems.
Interested in doing so? Find which team that suits you well.
To design a spatial product, that's special.
Working at Braga Technologies gave me a chance to design spatial products, that's special in a sense that people rarely know about this niched area when in fact we use them a lot and it is very useful in many aspects in life.
An out-of-the-box solution for many things to do.
The work environment is supportive and, personally, gives me warmth. Braga always has an out-of-the-box solution for everything. There's also this continuous learning aspect of the people in it and I saw the potential for rapid development in the geospatial technology industry.
It's lively here.
The working environment is comfortable. It's lively here. Also, Braga Technologies supports us to develop our skills, both professional and life skills, which is great.
I have grown precious expertises
Been working here since I finished my undergraduate degree. Here, in Braga, I have grown precious expertises within the company values which related to my skills in geospatial and technology. Living my role as PM, I learn how to manage and communicate things in most effective way for delivering the best products & services.
People and Culture Manager
The relationship between the two is strong.
Coming from social humanities background, I wasn't familiar with geospatial tech but I enjoy every steps in the learning process. My understanding of humans and spatial is broaden. Turns out the relationship between the two is strong and I wasn't aware about that until my time at Braga.
They never fail to encourage me.
I learned many things during my experience at Braga Technologies, especially in the field of data processing. Of course it's challanging when you're needed to think creatively and out of the box every single day, but the people I'm working with never fail to inspire and encourage me.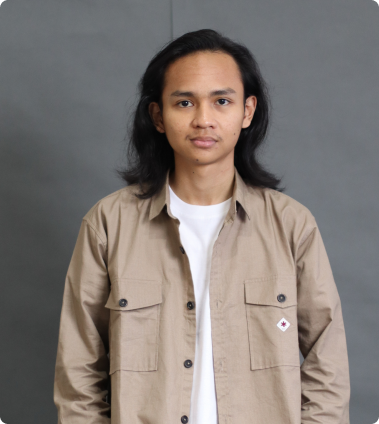 Dzakky Hazimi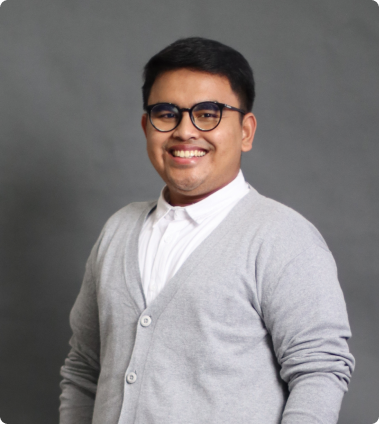 Muhammad Farel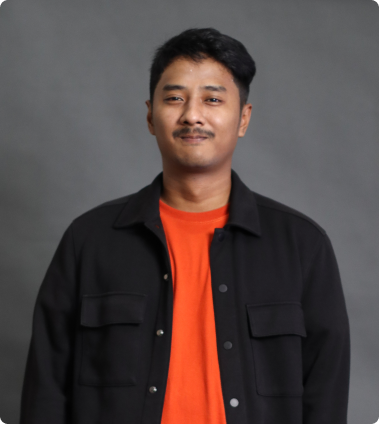 Tabah Juliansyah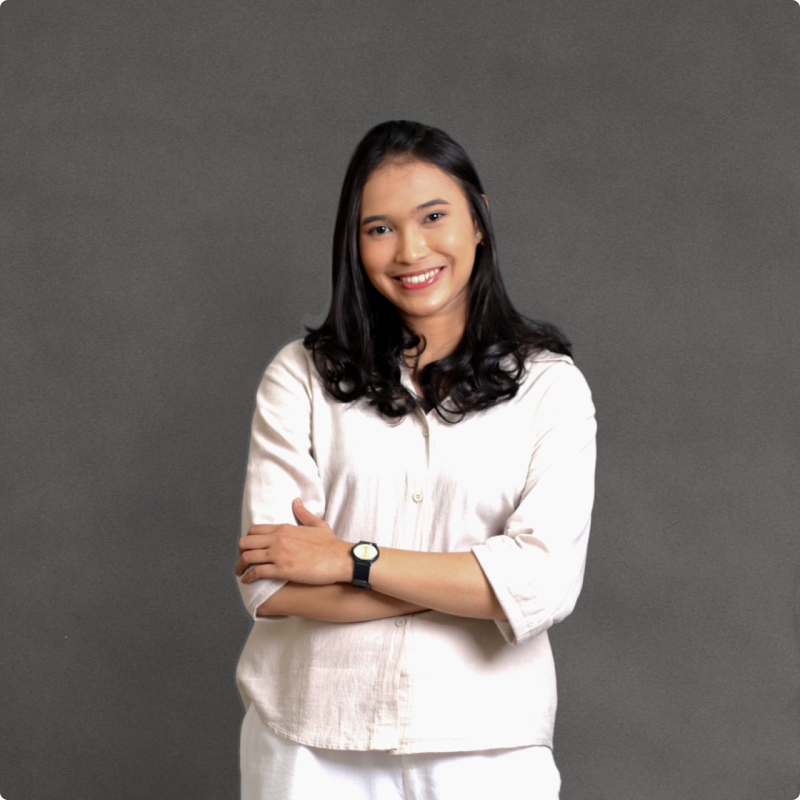 Angelica Tamada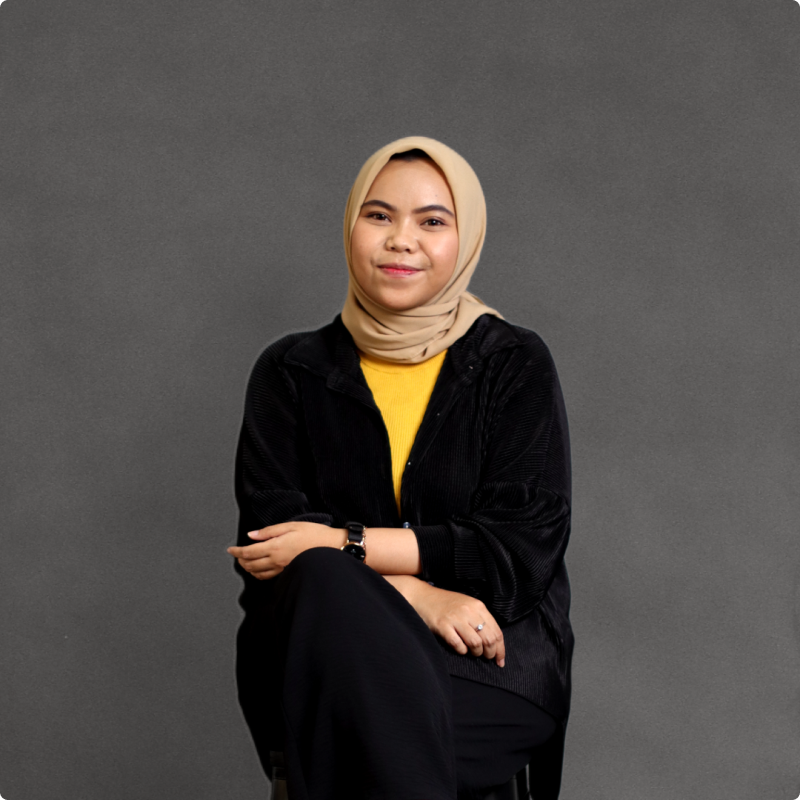 Resty Ningrum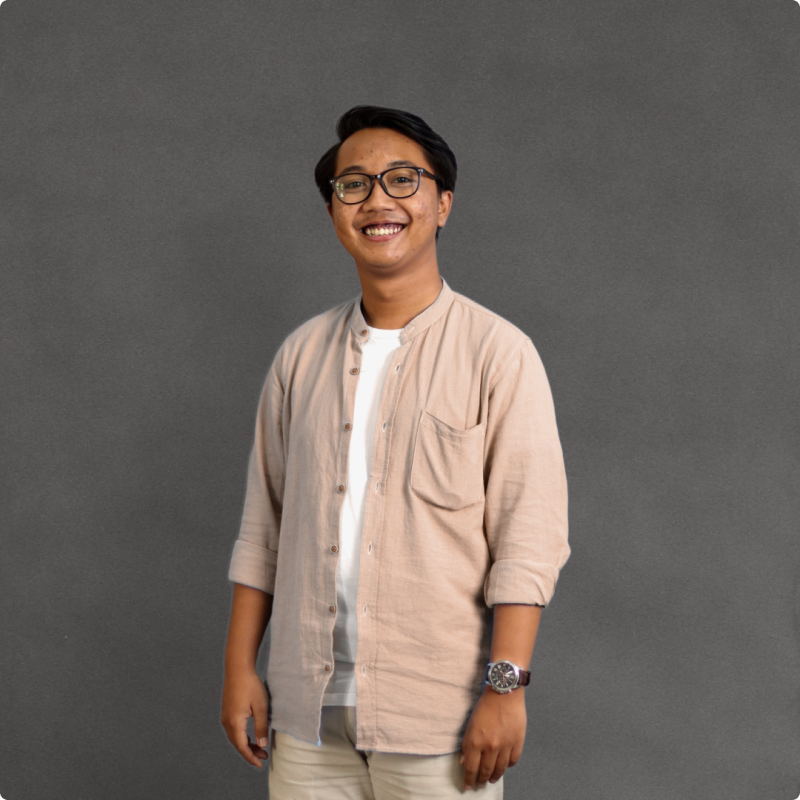 Dindi Umam
Perks & Amenities
We've got your back, always.
We're creating an environment to keep everyone stand out with their talents and be able to cherish each and every unique qualities that we have.
Paid Leaves
Take the benefit of taking day off regardless of your needs.
Stuctured Flexible Hours
Set your prefered working hours while keeping your work-life boundaries with building-blocks system!
Healthcare
We look after your physical and mental health through our self-managed health insurance system.
Office Lunch
Hungry tummy won't distract you, buddy, while you work in-office on working days!
Financial Security
Our Soft Loan with, no interest, 0% fee and adjustable installment migh help you in times of needs.
Self Development
Embark in career paths, learning materials, and our self-development activities.
Family Friendly
For the newlyweds to moms and dads, enjoy our familial allowance, benefits and support!
Have Fun!
Recreational activities like games and trips across the beautiful city-of-flowers, what's not to love?!
Work at Braga
Explore the
career paths.
Help us to solve the world's problems through maps, and You. Interested? Find your forte below!
No current vacancies available at this time.
We'll share the news as soon as they become available. In the meantime, reach us out for other opportunities here.
01.
Work at Braga
You're the accumulation of the people that you collaborate with.